Certificate License Number: TR-057 EPAL (EURO) Pallet Manufacturing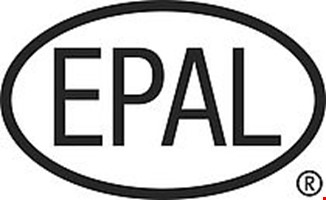 Gencer Ambalaj has an EPAL Manufacturer License with license number TR-057. 
The production and repair of pallets is under the jurisdiction of the International Supervisory Companies for quality control.
EPAL pallets, which can be manufactured under licence from EPAL, have a wide distribution and production network worldwide. 
EPAL Pallets have specific standards for their dimensions, moisture content, metal nails used in the production phase, mounting coordinates and wood dimensions.
EPAL pallets do not harbor bacteria and insects because they are heat treated. They pass through customs in all countries of the world without any problems.