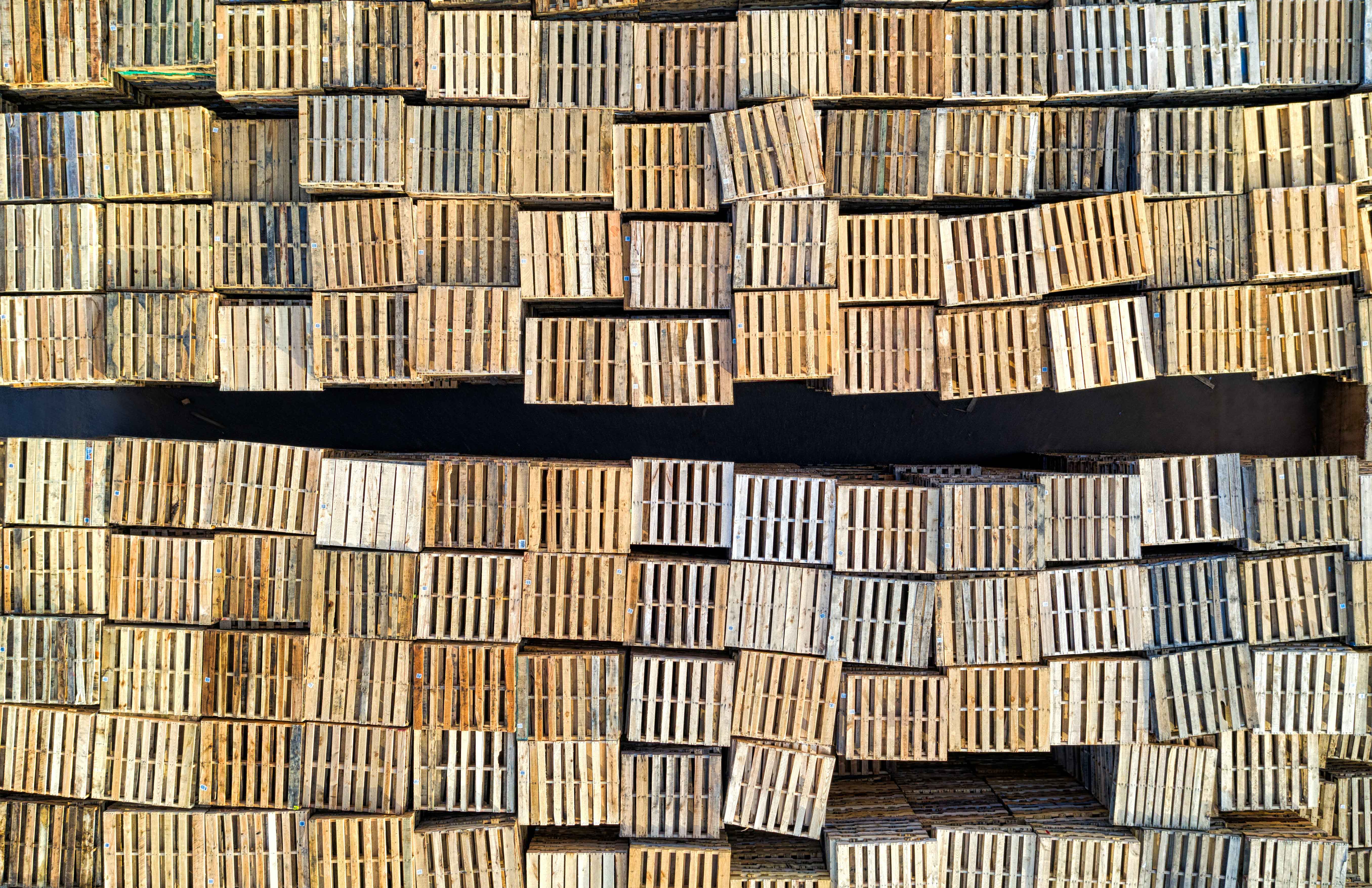 Wooden packaging is a versatile, functional and profitable option for protecting any product, even in the most difficult transport conditions. In this option, indivisible loads, goods, heavy machinery and even very fragile equipment can be easily stored and transported. Safe for international transportation, wooden pallets offer similar advantages. The most important reason for this is that it is robust, reliable and repairable. The most important features of these carriers for international logistics are as follows:
Sizes and Standards: The main advantage of Epal pallets, among the wooden pallets operating worldwide, is a standardized carrier that guarantees certain characteristics, regardless of the supplier. Whether new, used or repaired, this carrier will have the same capacity of racks, sleds and loads to meet the required conditions.
Versatility: Known for their strength and reliability, these shipping pallets are designed for frequent use. The repairability of broken pallets extends their life considerably. Mainly used for transporting heavy goods, it can carry dynamic loads up to 1500 kg and static loads up to 4000 kg due to its strength. Reliability makes these carriers preferred in various industries, including industrial use.
Easy to Move: The wooden pallet design makes it extremely easy for carriers to use. It offers optimum loading convenience thanks to its 4 inputs. Almost any kind of forklift and pallet truck can be easily moved in any direction.
Sustainability: Wood, which is the raw material of wooden packaging used for storage, is a repairable and recyclable material.
Low Costs: Because of their versatility, functional and long-lasting use, wooden pallets support a low-cost solution to your transportation needs.
Flexibility: Wood is as flexible as it is a solid raw material. This makes it an excellent material for in-transit packaging. It is ideal for protecting the goods to be transported.
Compliance with ISPM-15: All international shipments using any raw wood and packaging must be stamped. The stamps indicate that all solid wood packaging materials are processed to meet the requirements of ISPM-15. The aim here is to protect plant health on an international scale, preventing the spread of pests that would adversely affect plants and their ecosystems. Epal pallets are carriers manufactured and stamped in accordance with ISPM-15 regulations.
As Gencer Ambalaj, we manufacture and sell wooden pallets and other carrier/complementary packaging materials in any size, including Epal pallets, with many certificates and licenses we have. You can access our products from our products page and get your desired product offer from our contact page.